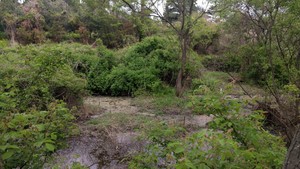 jingwan-dong_wetland_evening - Gangil Yi, Jiyeon Kim
Jingwan-dong Wetland, Bukhansan National Park, Seoul, S Korea
weatherreport
Latitude: +37.6556939°
Longitude: +126.9268181°
weather report is
artist-run-internet radio project initiated by
Jiyeon Kim
and
Gangil Yi


Guided by
Muljari
, a weekly monitoring group of the wetland.
We, weather report, got to be connected to Jingwan-dong Wetland through Muljari, a weekly monitoing group of the wetland. Their name is taken after the historical frontier guardian, but also phonetically means a site(jari) for water(mul). To our experience of field accompanying, Muljari is more than just a monitoring group. Mostly female consisted, sharing strong communityship based on affection for the site, this open-gathering has been continuing over 13 years. Every wednesday, they come and sense changes over week and record with picture and produce monitoring notes. They give ecology workshops to the youth from nearby school and nurtures ecology monitoring people.

Jingwan-dong Wetland is on the verge. Originally, it's an abandoned field wetland, so it has very different characteristics from natural inland wetland. After floods in 1990s, which interruptted farming on the field, it was way from artificial farming and formed into the wetland. Geographically, it's included in the Bukhansan National Park and due to its biodiversity especially in herptile, it was designated as ecological landscape conservation area by seoul city in 2002. However, wetland is still 100% private land and very fragile under the affect of land use for upperside weekend farming and gardening tree. Due to its lack of local governance on conserving the wetland and public awareness, it's fastly going through landization. Since it marked its peak in 2005 in terms of diversities in birds species and last observation of Kaloula borealis in 2011, ecosystem is reported to be shrinking.

Weather report set Pi streamer connected to condenser mic of portable recorder in the wetland and stream the daybreak.