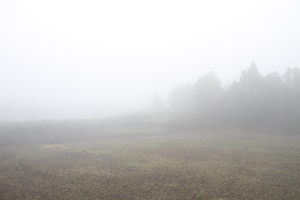 wuthering heights: old man's greenhouse - jiyeon kim
Wasan-ri, Jeju Island, South Korea
Wasan-ri, Jeju, Jiyeon Kim, Gangil Yi
Latitude: +33.493454°
Longitude: +126.6644587°
Raspberry Pi A+ stereo installation with Cirrus Logic Audio card and DIY stereo electret mics with Primo EM-172 capsules using soundCamp disk image.
The microphones hang in a huge pine tree in front of house in Wasan-ri, middle mountainous area in Jeju island.
Mountain mist, heavy wind, and constant rain were geological climate scope of jeju island which we could observe throughout almost four seasons. After long, dark, and wet wintertime, birds came back in the morning and now it's a season of popping buds on branches and bash of yellow pollen from pine tree.
Here you can listen to half of last year weather report from jeju.
https://www.mixcloud.com/weather_report/