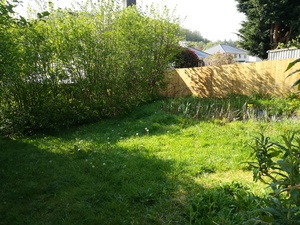 Near the Wildspace Garden, Buckfastleigh
Chris@soundartradio.org.uk
Latitude: +50.4804132°
Longitude: -3.7818286°
24/7 live boundary microphone from the heart of a popular sparrow bush.
Deep listening in the heart of a small Devonshire town. The acoustic world of the local flora and fauna.

Expect to hear many UK garden birds, especially sparrows, but there will be blue tits, & blackbirds , occasional owls and many seagulls.
You'll also hear local traffic, significantly quieter of late, mowers, tools and village ambience. Occasional outburst from the many residents, maybe even some Morris dancing.
The microphone is a floor mounted boundary condenser so overnight possible snuffling hedgehogs, scurrying rats & territorial cats.