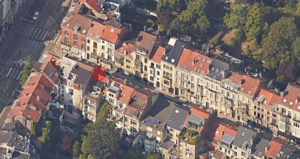 Udo Noll -Belgian Quarter, Cologne, Germany
Belgian Quarter, Cologne, Germany
Udo Noll
Latitude: +50.9396°
Longitude: +6.9334°
Street-side balcony over a little street with low traffic, cyclists and pedestrians.
Radio aporee continuously plays recordings from its
global soundmap project
. However, it's a responsive stream of sound, a topographic radio that listens, that may (or may not...) recognise and react to events, e.g. new sound uploads, listeners tuning in,
mobile app activity
, live sessions, phone calls etc. it's an ongoing experiment and exploration of
affective
geographies and
new practices
related to sound/art and radio.
Links:
radioaporee.org