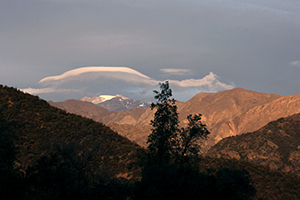 arrayania
Rodrigo Rios Zunino
Latitude: -33.331°
Longitude: -70.4712°
A ravine in the outskirts of Santiago, the city's hum as distant background. Birds, bees, a horse, the many dogs + human activity and vehicles.
On the outskirts of noisy and polluted Santiago, into the rising Andes, this is a relatively quiet spot where birds flutter their wings and sing during the day, competing with occasional helicopters that go to a significant open-pit mine (Los Bronces) hidden within the mountains. Cars going and coming in the few streets of the area, plus human activity of different sorts acts as counterpoint to the birds and bugs. On weekends during the pandemic things are quieter than before and the different constructions sites of a city hungry to keep expanding stand at a halt.



///////

En la periferia del contaminado y ruidoso Santiago, adentrándose en los Andes, este es un lugar relativamente tranquilo donde los pájaros baten sus alas y cantan durante el día, compitiendo con ocasionales helicópteros que van hacia la mina de tajo abierto Los Bronces, escondida entre las montañas. Los autos van y vienen por las pocas calles circundantes, sumadas a la actividad humana actuando como contrapunto a las aves y bichos. Durante los fines de semana de la pandemia las cosas son más tranquilas que antes y también las construcciones de una ciudad que está hambrienta por expandirse quedan en pausa.