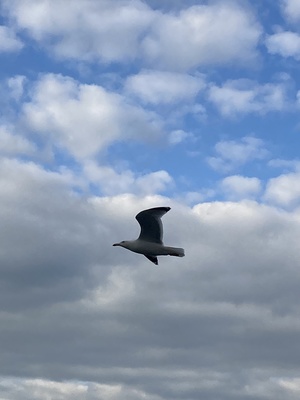 Sunken Gardens, Royal Esplanade, Westbrook, Margate, CT9 5EJ
Kathryn Tovey, Oliver Brouwer
Latitude: +51.3868039°
Longitude: +1.3512458°
Listening to and documenting the wildlife along the coast of Margate.
The Sunken Gardens are a feature of the promenade at Westbrook.
Steps lead down from the esplanade to lower lawns and the formal sunken grass 'pools'.
The limestone rock walls are home to a selection of hardy coastal shrubs, able to withstand the harsh maritime conditions.