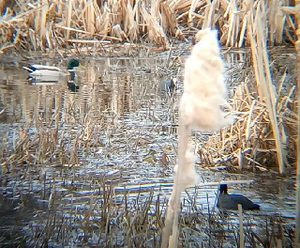 Sciejowice sonosphere, beginning of April - Piotr Madej
Sciejowice
Piotr Madej
Latitude: +50.00056°
Longitude: +19.47053°
Piotr Madej is Intermedia artist mostly focused on audio issue.
I chose one of the most beautiful places near my city to celebrate Dawn Chorus Day.

We are in Sciejowice, a few kilometers from the center of Krakow, near the oxbow lake of the largest Polish river, the Vistula.
There is a great place for many animal species, now we can meet mostly water birds as wild duck and eurasian coot. In the nearby there can be also a woodpecker, greenfinch, redstart, wood warbler, corn crake and others.