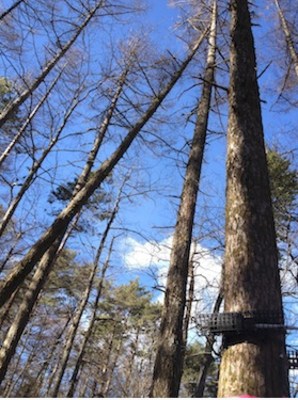 Yamanashi, Yakanakako
Cyberforest
Latitude: +35.4031°
Longitude: +38.8415°
Artificial forest at 1000m near the foot of Mt. Fuji.
Fuji Iyashinomori Woodland Study Center (FIWSC) was established in 1925 as the name of The University Forest at Yamanakako. The total area is 40 hectares, of which part belongs to the University of Tokyo and part is trusted to the university by Yamanashi Prefecture.

This project will create a social forest management system in which the local residents are committed to managing and utilizing the forest resources in order to make it a more comfortable place to dwell.