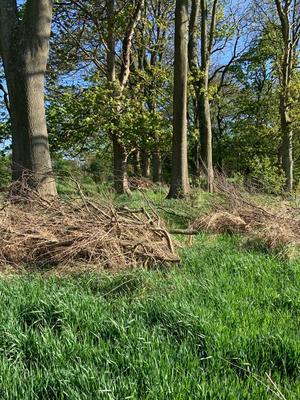 Pony Wood - recording from live stream
Lune Estuary
Pony Wood, Fairfield Nature Reserve, Lancaster
Kathryn Tovey, Oliver Brouwer
Latitude: +54.0397°
Longitude: -2.81454°
Pony Wood is situated within Fairfield Nature Reserve, a community led initiative to protect, preserve and promote wildlife in the area.

The wood is surrounded by a developing fauna and flora, and fields home to a rare breed of cow, White Park Cattle. Waterfowl, hedgerow, and wetland birds can be heard amongst the trees.

From this point, you can see the sillhouette of the Cumbrian Fells across Morecambe Bay, Lancaster Castle sits on a hill straight ahead, and the canal flows past meadows to your right.