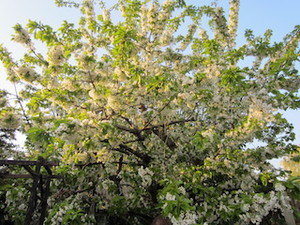 Sunny lockdown afternoon - Karina Townsend
Sunny lockdown afternoon scramble - Karina Townsend
Maryland, East London
Karina Townsend
Latitude: +51.551833°
Longitude: +0.011105°
A Raspberry Pi based Streambox. Pi 3 Model B with Alesis AM3 stereo USB microphone. Stream established for Soundcamp 2020.
A new, occasional stream for Soundcamp 2020. In an urban back garden with mature foliage including a large cherry tree festooned with bird feeders.
Frequent avian visitors include blue tits, great tits, sparrows, wood pigeons, very vocal starlings, robins, wrens, goldfinches, occasional long tailed tits and crows.
As with all urban settings the warm weather brings out locals and their concomitant anthropophony.