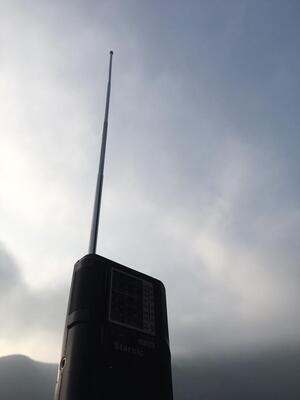 Parque Nacional Cerro La Campana, Granizo - Olmue, Valparaíso, Chile.
Frank Millard from Radio Granizo
Latitude: -32.98421861315958°
Longitude: -71.13929193691176°
Radio Granizo support radio broadcast channel for Reveil 10


Listen Reveil2023 Now: http://giss.tv:8001/radio_granizo.mp3

live mountpoint in this link: https://stream-063.zeno.fm/2pv8y1vqvxhvv?zs=opWw5sjFS62Tg5UBt8jhBw

more info: http://linktr.ee/radiogranizo
instagram: @radiogranizo


Radio Granizo is an experimental FM and online radio station that focuses on broadcasting a wide variety of experimental music, sound art, and live microphone performances. It is located near La Campana National Park, which allows for a close connection with nature that is reflected in its programming. The station also boasts a 25km radius antenna that allows it to reach a wide audience in the surrounding area.



The station features 24/7 programming, which includes both live programs and reruns of past events. Live programs cover a range of topics, from interviews with artists and musicians to live improvisation sessions and sound experimentation. Additionally, the station also broadcasts live events featuring local and international artists and musicians.



Radio Granizo has gained a reputation as an innovative and daring radio station that is always looking to expand the boundaries of what can be done with the medium of radio. The station is also known for its dedication to the local arts community and its role in promoting experimental music and sound art. In summary, Radio Granizo is a unique and exciting radio station that offers a challenging and unique listening experience.