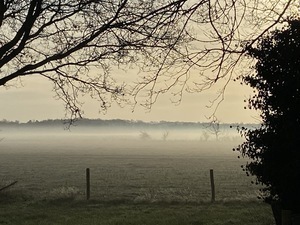 The Netherlands, Zwolle, Countryside
Wijnand Bredewold
Latitude: +52.54444501114788°
Longitude: +6.109927139730922°
Country site Zwolle, Netherlands


The stream is launched in March 2020 and is 24/7 alive.
Situated in the country in my back yard, nearby the city Zwolle.
Part of the Locus Sonus project!
Part of the Locus Sonus project, Live Worldwide Open Microphones!

About the nature reserve Langenholte:
An area with extensive lapwing flower meadows, where Zwarte Water and Vecht flow together. Abroad Langenholte is one of the largest growing areas of the wild lapwing flower in Europe. This stretch of floodplain of the Vecht north of Zwolle has been owned by Landscape Overijssel since 1976.

The dynamics of the river create a varied area where many plants and animals live, including all kinds of meadow birds. The management of the area is dominated by the protection of the wild lapwing flower and its plant community, where there is also room for golden buttercup, real cuckoo flower and the large pimpernel.

Equipment:
- RASPBERRY PI Zero W
- Zoom H2
- Low-Noise Binaural Mics (Primo EM172)

Sounds you can hear:
- Nature, Birds
- Country-sounds
- Some trafic
- Our dogs

Wijnand Bredewold, multimedia artist.