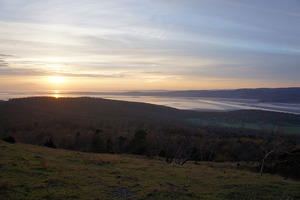 Reveil 10: Cumbria Frith Wood & Arnside Park - Wayne Scurrah
Frith Wood & Arnside Park, Cumbria , UK
Wayne Scurrah
Latitude: +54.187678372073925°
Longitude: -2.8569233169158292°
Soundscaper, Producer and Music Lecturer Wayne Scurrah. Streaming from Frith Wood, Arnside, Cumbria, UK.
Frith Wood is a diverse and beautiful coastal woodland looking out on to Morecambe Bay. It is home to a vast array of tree species including,
Ash, Yew, Oak, Hazel and Birch
, thriving amongst the natural limestone pavements, hills and clifftops. This is a tranquil wood, situated away from modern development and major roads, with surprise viewpoints of the sea and distant Lake District as you explore further. Species to listen out for are a mix of migratory and native birds including
Curlew, Bull Finch, Peregrine, Oystercatcher, Wren, Stonechat and Nut Hatch.
The stream will be captured on high quality stereo condenser microphones to offer a sense of space, depth and place to the recordings.
Website:
https://wsmusic6.wixsite.com/waynescurrahmusic
Contact:
wsmusic@outlook.com