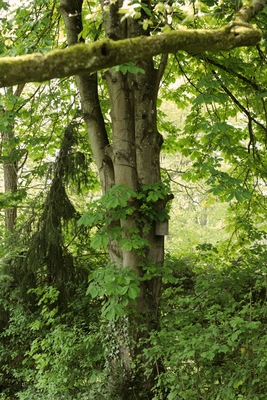 Schurwald, Reichenbach an der Fils, Germany
Enzo Birra
Latitude: +48.716°
Longitude: +9.46715°
On the edge of a forest in southern Germany.
Expected Sounds: Birdsong, tree foliage, cracking wood, early traffic from a nearby highway.
Streaming from the garden of an old house located on the edge of a forest situated in southern Germany. The theme of the border, of the frontier between territories, is also echoed in the acoustic sphere of this place. On one side the singing of birds, the noises of other animals possibly crossing the forest, the sound of tree foliage moved by the wind, the creaking of wood stretching, breaking or falling to the ground. On the other side, traffic on a highway a few miles away in the form of distant gusts.