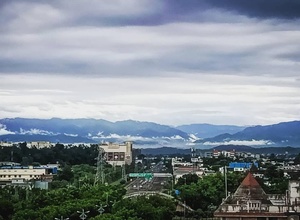 IISER Mohali, SAS Nagar, Punjab, India
Gaurav Singh
Latitude: +30.66507718551878°
Longitude: +76.72973807446992°
IISER Mohali is located in a sub-tropical region of Northern India. It is one of the top hot-spots for avian diversity in Punjab.
So far, about 170 different species of birds have been documented by bird enthusiasts here. Being located in a semi-urban area, its soundscape has all the biophony, geophony and anthropophony elements. Gaurav (myself) is a young researcher at this place who is also very much interested in birds and anything/everything related to them :)

The StreamBox have been provided by Soundcamp and Locusonus.