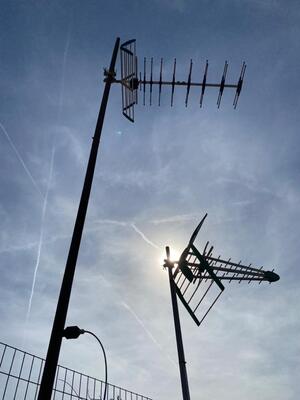 Poble Sec. Barcelona. Spain.
Blanca Syrah, Federico Sancho, Ivonne Villamil, Jimmy Solórzano, Mikel R. Nieto, Pedro Freitas, Wendel Fey
Latitude: +41.37276037350194°
Longitude: +2.1614154628690363°

+ info:
https://www.federicosancho.com/
https://www.festivalseco.com/
https://ivonnevillamil.cargo.site/
https://mikelrnieto.net/
https://pedrofreitas.net/
The streaming will take place at the neighbourhood of Poble Sec in Barcelona, Spain. The listening will be focus on non-human sounds and its presence in an urban environment. In placing geophones, hydrophones, contact microphones and a satellite receiver on a rooftop, we silent the humans and welcome other sonic worlds.